Wondering if it's time to hire a general contractor? These pros are experts at managing all aspects of a project, including applying for building permits, hiring subcontractors, overseeing work and cleanup, and more. If you're thinking of undertaking a major home improvement project, remodel or new build, a general contractor will likely be a key member of your team. Here are 10 times it makes sense to work with a general contractor to help your project run smoothly.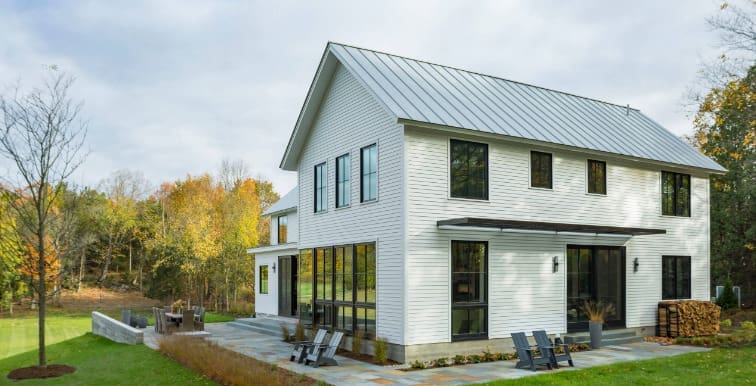 [Modern Exterior]
General Contractor vs. Specialized Contractor
A specialized contractor is a pro with a single specialty area of practice, like electricians and plumbers. A general contractor (GC), on the other hand, oversees all on-site aspects of a construction project, including the work of any specialized contractors. The GC is your point person — the one with a bird's-eye view of the entire project and the person you call about everything related to the project.
1. You are Ready to Implement an Architect's Plans
If you've been working with an architect to design a custom home, once the plans have been finalized it's time to find a contractor who can bring the design to life. It's important that these pros work well together, so if your architect suggests contractors he or she has worked with before, it's a good idea to consider getting bids from them. But even if you do go with one of the contractors your designer suggests, don't neglect to do your own due diligence — check references, ask to see past work, and double-check that he or she is insured.
Joan Heaton Architects designed the modern Vermont farmhouse shown here, and Silver Maple Construction implemented the construction.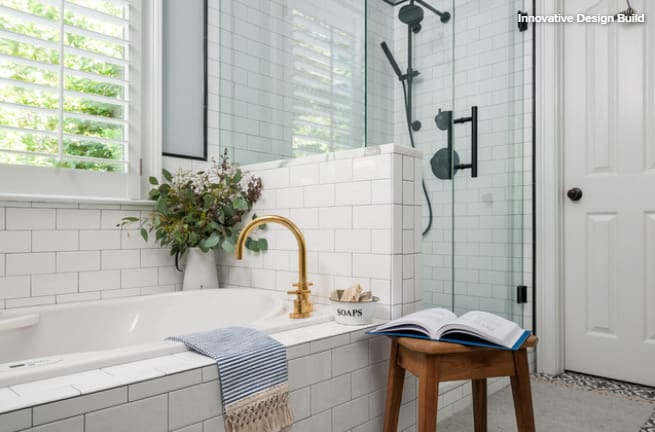 [Innovative Design Build]
2. You Want to Exercise Your Design Chops
This certainly is not the case for all homeowners, but for a certain design-savvy subset — like Houzz contributing writer Becky Harris, whose remodeled bathroom is shown here — taking on a (relatively) small design project with the help of a general contractor is an exciting proposition. Working with the pros at Innovative Construction, Harris selected her own fixtures and finishes to transform a ho-hum bathroom into a light and lovely space.
Tip: If you're planning to go right to a general contractor without hiring a designer, it's a safer bet if you're keeping most elements in the same place. In other words, the more complexity involved, the more likely you're going to need to bring a designer on board.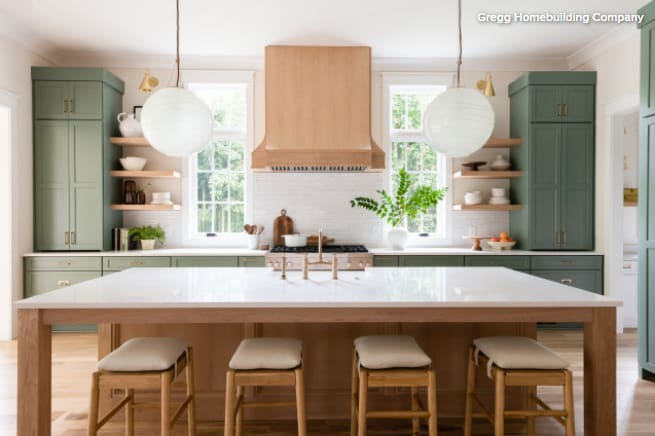 [Gregg Homebuilding]
3. You are Making Changes to Your Kitchen
Anytime you know you'll be needing multiple pros at work on a single project, it's usually worthwhile to hire a general contractor to oversee and coordinate the project. In a kitchen, for example, pretty much any work that goes beyond altering a single element (like replacing appliances) will require multiple pros, including a plumber, an electrician, and a carpenter or cabinetmaker. Your general contractor can maintain the larger vision for the space (including a kitchen designer's plans, if you're using them), hire and oversee subcontractors, schedule the work, and maintain the site.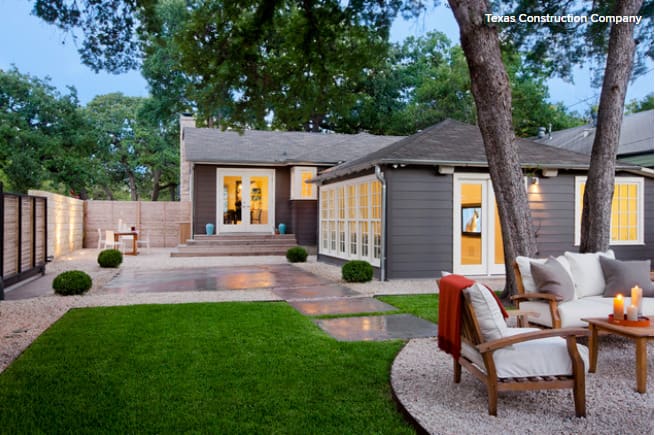 [Texas Construction Company]
4. You Want a Simple Addition
In some cases, you may want to hire an architect to create a plan for an addition that integrates seamlessly with the rest of your home before hiring a general contractor. But in other instances, a contractor who specializes in additions can take the lead. Ranch houses, like the one shown here by Texas Construction, are especially well-suited to easy additions because of their horizontal layout and single-level living. A contractor can obtain a building permit and build your addition to code.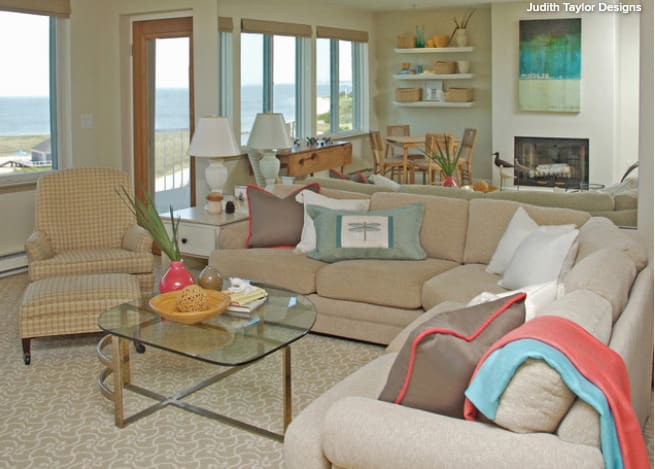 [Judith Taylor Designs]
5. You Need to Restore After a Fire, Flood, or Storm
When the Cape Cod, Massachusetts, condo of interior designer Judith Taylor was flooded during a nor'easter, the entire interior was damaged, necessitating a top-to-bottom restoration. From installing new drywall and doing electrical repairs to replacing the floors and repainting, the work after an event like this can be extensive. A general contractor can be your point person to see you through the process of getting your home in shape so you can move back in.
6. You Want to Make Structural Changes to Your Home
Hoping to knock down a wall and open up your space? You may choose to hire a designer or an architect to do the design work if there's more to it than that, but if what you have in mind is pretty straightforward, your best bet for getting started is probably a general contractor. This pro, once you've found the right one, can help coordinate all of the work, from having a structural engineer assess the space to overseeing the construction and electrical work.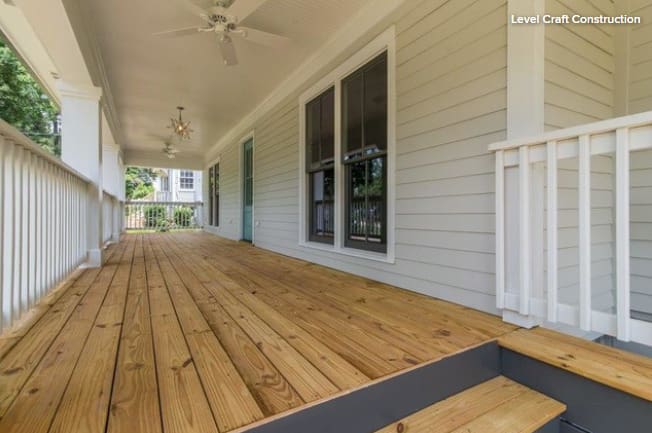 [Level Craft Construction]
7. There's a Safety Issue That Needs Addressing
It may be tempting to hire a handyperson for what seems like a small job, but if the safety of your family and guests is at stake, it's critical to bring in a pro who knows the building codes and can complete the work with safety in mind. Whether it's a deck that has rotted out and needs to be replaced, a faulty railing, or wobbly steps, take the issue seriously and hire an experienced contractor to oversee the work.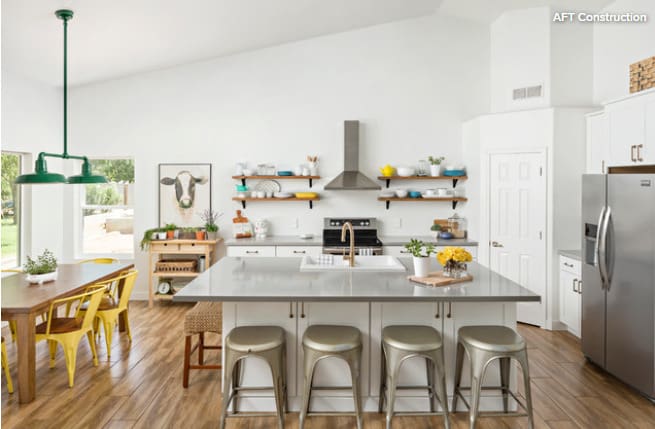 [AFT Construction]
8. You're Done With DIY
If you've bitten off more than you can chew with a DIY home improvement project, it's important to know when to hang up your (hard) hat and call in a pro. A general contractor can help guide your project to completion, no matter what stage it's in.
9. You Need Permits
Whether you are putting in a new fireplace, modifying the roofline of your home, or doing any number of other projects, if you need permits, that's a good sign that you could use a general contractor. General contractors are well-versed in local building codes and ordinances and can apply for any permits your project requires.
10. You Bought a Fixer-Upper
If you bought a fixer-upper, chances are there is enough work on your docket to keep a contractor busy for a good long while. When Peggi and John Fu purchased the home shown here, they knew that picking the right contractor would be key to getting all of the necessary work done on a tight timeline. The couple went with Slater Construction because the contractor was open to using materials they sourced themselves. Even on a small budget and tight schedule, they were able to transform what was a warren of small rooms and hallways into a light and bright home still in keeping with the midcentury feel of the neighborhood.
This article is shared from HOUZZ Pro and is written by Laura Gaskill, Houzz Contributor. Gaskill covers decorating ideas, Houzz tours & the monthly home maintenance checklist. Her favorite pieces to write center around the emotional aspects of home and savoring life's simple pleasures. (January 30, 2023)
Premier Home Remodeling in the Greater Phoenix Area
For high-end home design, build, and remodeling in the greater Phoenix area that reflects your vision, Homework Remodels will help you love your home again. Start your project by calling us at (602) 478-5102 or emailing  [email protected] to discuss your remodeling project. We offer no-obligation in-home consultation. Our NARI-certified award-winning designers and craftsmen are eager to work with you to make your vision for your home a reality!   See our portfolio here.
Find more informative blogs on our website here.