When people work with an interior designer for the first time, they often don't know what to expect. Television can make it seem as though designers are magicians. This can create the illusion that designing, purchasing for, and executing a vision can happen in a day; that concepts cost next to nothing to achieve; or that these professionals do nothing but shop, cause drama and have the time of their lives spending clients' money.
That's good entertainment, but it's not reality.
In the established design industry, the career is serious business. It takes years to master the art of interior design. It is complex, calculated, and practical. A design professional is often part creator, part project manager, and sometimes even part therapist, helping homeowners to determine their dream design and bring it to life while helping them to breathe through the complexities from start to finish. Design professionals have learned over the years to wear many hats to benefit their clients.
Here are some of the top reasons for entrusting your project, whether it's big or small, to a professional designer.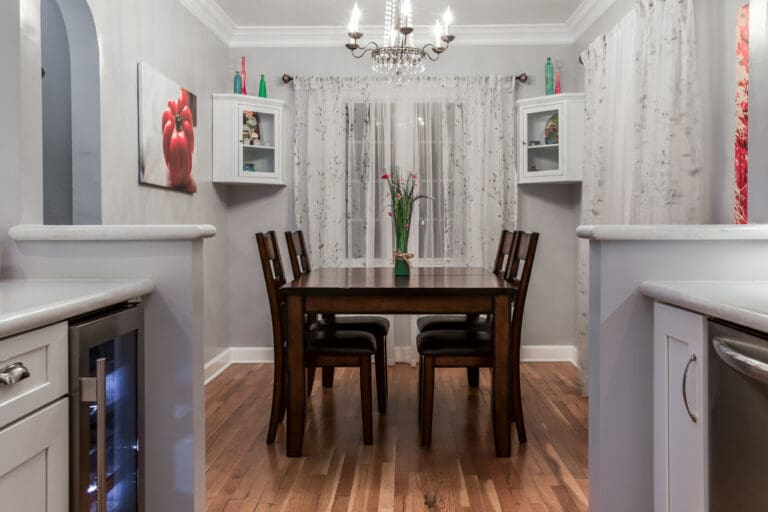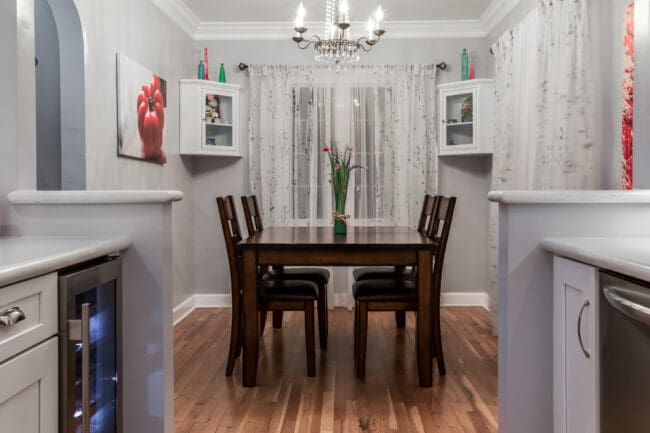 1. Designers Keep It Real
It's important to have big design dreams, but it's also important to have a good idea of your design limitations. Television shows can make it seem as though anything is possible, no matter what your space or your budget. Every project has limitations, whether from the physical structure (like immovable walls and support columns) or other factors.
Design professionals can help you determine which of your goals are realistic for your project and warn you of potential issues before any work or buying begins. This ensures that your plans are achievable within the budget you've set.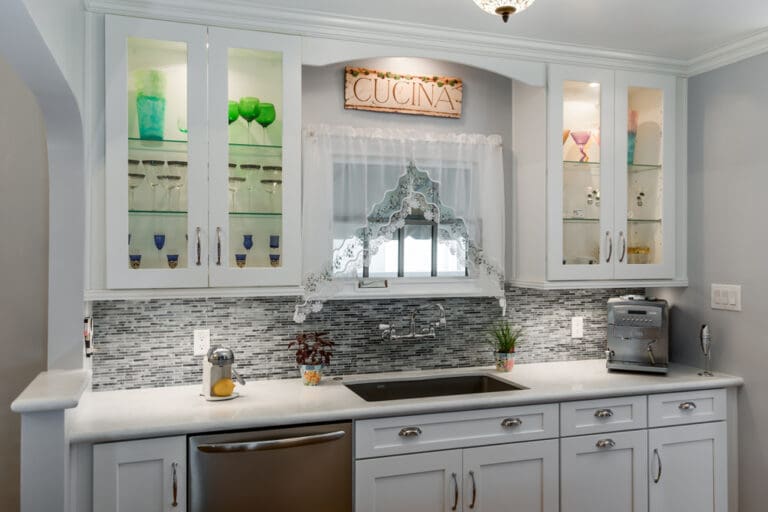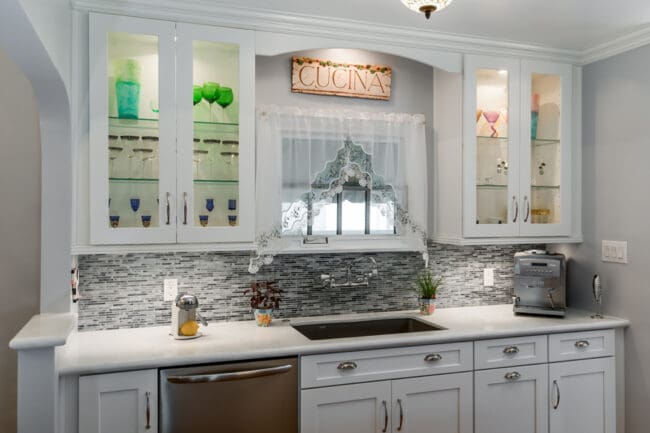 2. Designers See Potential
When it comes to your space, design professionals see not only the limits but also the potential. It's easy to get used to a furniture plan or functional layout in your space or to think that there are no other options. But trained eyes can help you see possibilities you might not have considered. Whether you're planning a major renovation or just refreshing your style, a design professional can help you get the best from your home.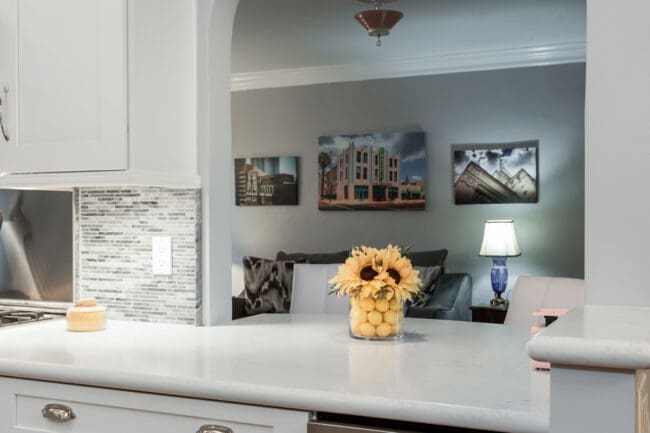 3. Designers Use a Time-Tested Process
Knowing your project's limits and potential is just the beginning of a process that design professionals use to make sure a project stays on track from start to finish.
Each designer may have a unique way of doing things, but ultimately an experienced professional will have a tried-and-true method that will help guide the project and make sure nothing gets missed.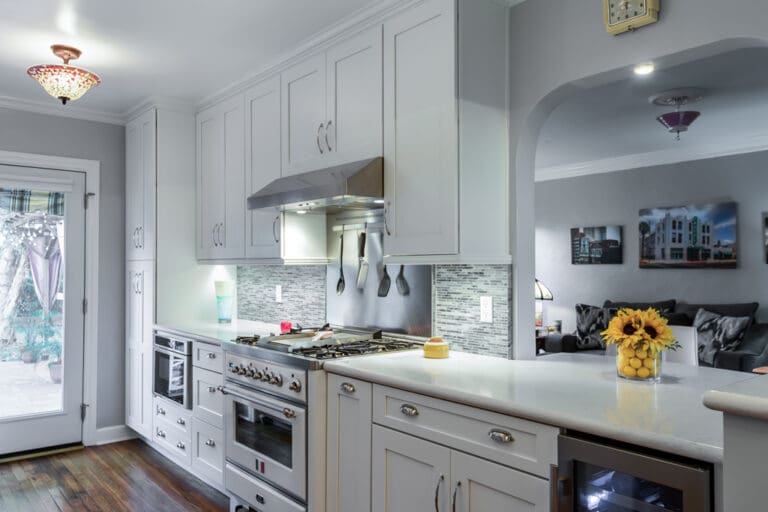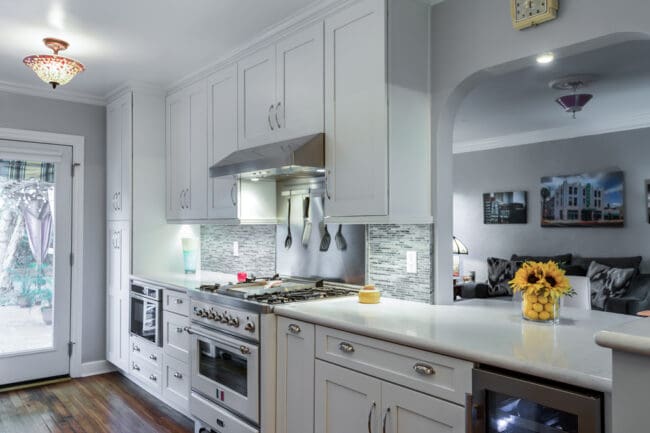 4. Designers Can Save You Money
Yes, bringing in a pro to help manage your project can even save you money. There are financial considerations that you might not see upfront, including the considerable potential cost of mistakes.
That said, while professional design can prevent expensive errors, it is still a luxury. But it's one that can be considered an investment in the enjoyment of your home.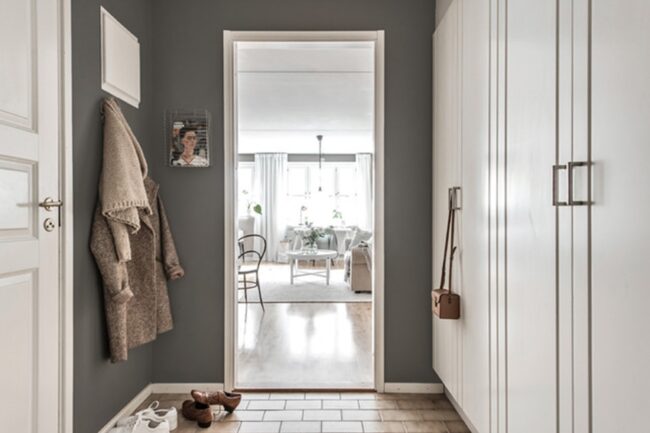 5. Designers Speak Many Languages
Some design professionals may speak many foreign languages, but all speak languages you might not be aware of, such as "contractor," "architect" and "permit approval officer." Communication is key in any design project, and mistakes and hiccups usually occur when a seemingly simple conversation or request is misinterpreted by one or both sides.
An experienced professional will know how to properly communicate your design vision to the relevant tradespeople and suppliers, with detailed drawings, documentation, and follow-ups to make sure your design dreams don't get lost in translation.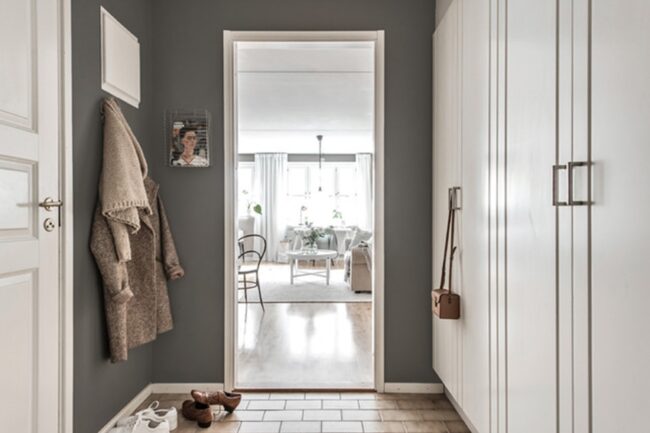 6. Designers Bring the Best Tools
Design professionals use a range of software programs that produce accurate drawings and 3D visualizations of a space.
Whether you're moving walls or ordering furniture, you might find it tough to picture in your mind exactly how things will fit and look.
Proper drawings will ensure that the pieces come together the right way, and in good proportions, so you don't have to return items and start again.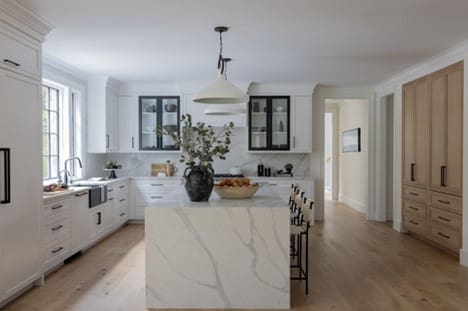 Professionals can also give you access to a wide range of samples and materials that have been preselected from their favorite providers. A trusted designer with knowledge and taste will greatly simplify the process of browsing materials and finishes by showing you the best of the best, rather than an overwhelming array of options.
Designers may look at hundreds of stone samples, fabrics, or plumbing fixtures before showing the best three or four choices to their clients.
Most designers have access to exclusive products, paint colors, hardware, or other go-to's that they have used before and know work well. These recommendations from an experienced pro are invaluable.
Designers are also trained to anticipate obstacles, which pop up in virtually every project. A professional with years of practice overseeing complex projects will be able to spot the ways things could go off course and then plan ahead to avoid issues. Coordinating the ordering and delivery of materials, the different tradespeople and installers, and your personal schedule can be hectic, but it's important to make sure these moving parts coordinate smoothly, or the project can see serious delays.
With every project, not everything goes according to plan. Things come up that require quick reactions. Designers are there on hand to make the crucial decisions on the spot so you can focus on life's more important things.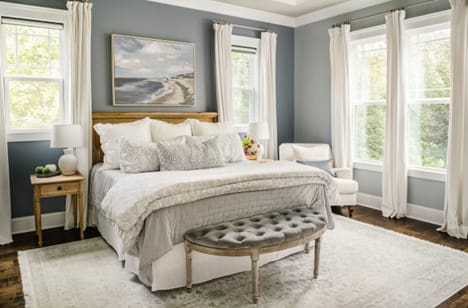 Stephanie McLean Geyer Interior Design
7. Designers Save You Time
Designing, building, and furnishing a home is a bit like planning a wedding: You don't realize the incredible number of decisions that need to be made until the process is already underway and the to-do lists start to pile up.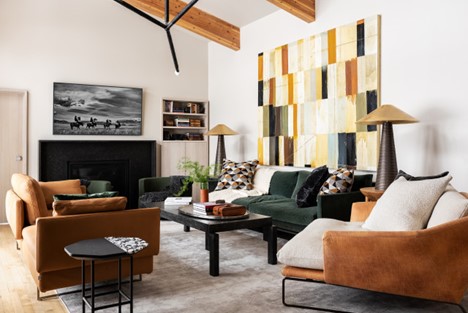 8. Designers Think Creatively
It's easy to go into a store, buy a furniture set from a display, have it delivered to your home, set it up and call it a day. But will that set from a showroom floor suit your unique space? A design professional can think creatively about your goals for your space and come up with solutions and ideas that you would never have thought of.
Clients often tell me, "I never would have pictured that piece or color in my home, but now that I see it, it's perfect."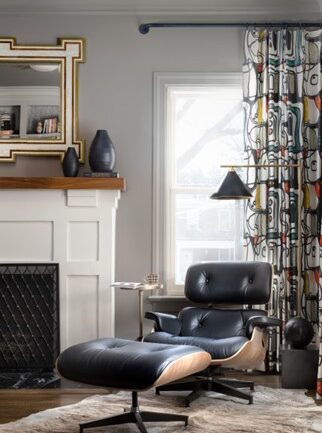 9. Designers Know How to Edit
While it's important to be able to think of creative features to add to the space, it's equally important to know what to leave out. An interior design professional can guide you through the intricate process of knowing when to stop adding new elements — and how to get rid of old clutter. Ultimately, it is good editing that gives a home a collected sensibility while remaining personal, unique and true to the people who live there.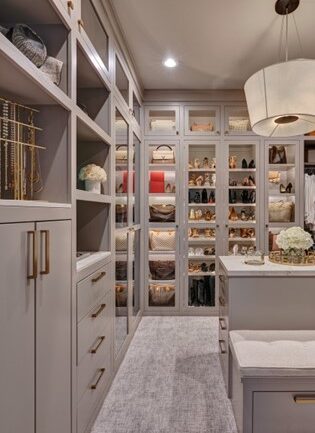 10. Designers Offer a Range of Services
Hiring a designer isn't just like handing over the keys to your home and letting someone take over.
While some designers specialize in full-service offerings, others will tackle smaller one-off jobs like helping you pick paint colors, find the right furniture, select materials, or simply plan a space.
Of course, with different offerings comes different fee structures, which is something you'll have to discuss with your design professional.
11. Designers Find the Wow Factor
Finally, this brings us to the reason people often begin a design project in the first place: the wow factor.
Clients may find it hard to take risks, and that makes sense. Nobody wants to gamble with hard-earned money and lose. However, it's important to take at least some design risks to find the dazzling, showstopping moment that makes a project feel as though it was worth undertaking in the first place.
Written for Houzz by Toronto Interior Design Group is a trusted one-stop-shop residential interior design concierge boutique-style firm crafting timeless interiors.  (March 4, 2023)
Premier Home Remodeling in the Greater Phoenix Area
For high-end home design, build, and remodeling in the greater Phoenix area that reflects your vision, Homework Remodels will help you love your home again. Start your project by calling us at (602) 478-5102 or emailing [email protected] to discuss your remodeling project. We offer no-obligation in-home consultation. Our NARI-certified award-winning designers and craftsmen are eager to work with you to make your vision for your home a reality!   See our portfolio here.
Find more informative blogs on our website here.