If you're redoing your bathroom, chances are your budget isn't endless and you need to think carefully about where to spend and where to save. So which upgrades are worth the extra expense and will make a significant difference to the look and functionality of the space? It's a question we asked three bathroom experts. Here's what they said about high-value bathroom upgrades.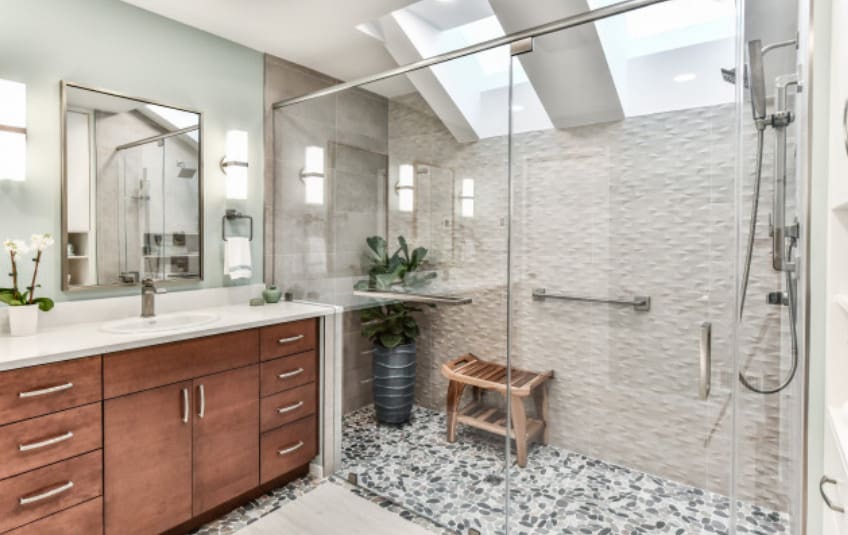 Synergy Design & Construction
High-Value Bathroom Upgrades
Skylight

"Adding a skylight is one of the most effective upgrades you can make to a bathroom," says Giulianna del Popolo, principal designer at GDP Interior Design. "Having natural light streaming in from overhead creates a serene, spa-like atmosphere. It also means you can do away with having a window, which gives you more scope with shower placement.

"There are many options available, from solar-powered and electrically operable skylights to ones with tinted glass in various sizes and finishes. What you choose will depend on your roof type and budget," del Popolo says.

"For a new build, plan the skylight early so it's factored into the roof shape and orientation. If you're renovating, you'll need a builder to assess for obstructions in the roof space before you can commit," she says.

"Also be aware that having constant sun streaming into a bathroom can make it uncomfortably hot, depending on the room's size and orientation. If this is the case in your bathroom, be sure to invest in some motorized blinds to cut the glare."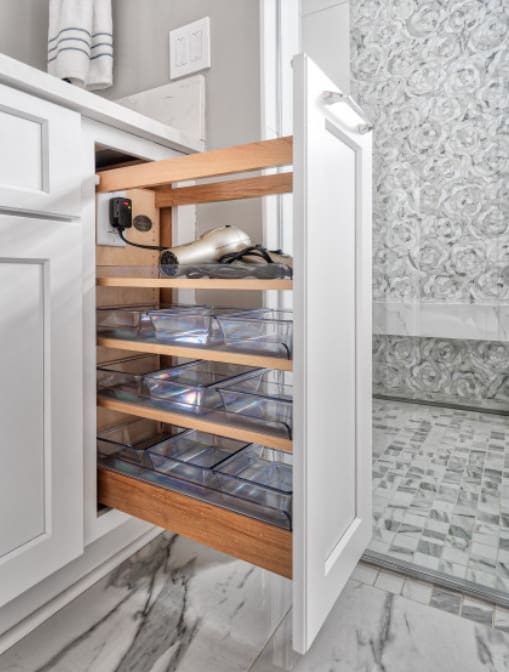 KraftMaster Renovations
Integrated Electrical Outlets

"If you have chargeable shavers or electrical toothbrushes or if you plan on using or charging any electrical devices in the bathroom, consider installing electrical outlets inside cabinets or drawers to avoid countertop clutter and messy, dangling power cords," del Popolo says.

"Power docks aren't just for custom vanities — you'll find them in some off-the-shelf vanities too. Just be sure to tell your electrician early on that you want outlets integrated into your vanity or drawers so he or she can plan for them," she adds.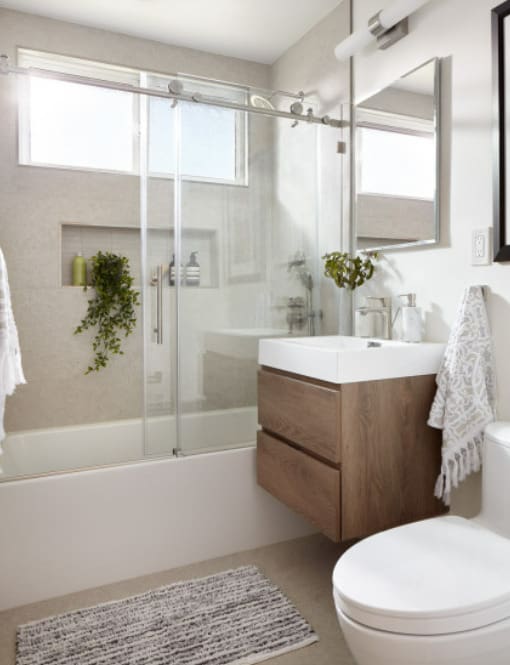 Agnieszka Jakubowicz PHOTOGRAPHY
Mirrored Cabinet

"Upgrading from a regular mirror to a mirrored cabinet will help keep your countertop clear," del Popolo says. "It's the perfect spot to house all those small creams, tubes, and bottles at a convenient eye level.

"Mirrored cabinets do not need to be expensive and can either be partially recessed into the wall or surface-mounted. Just be aware that your choice of installation will affect your lighting options for around the mirror," she says.

Check out our beginner's guide to get started on your home project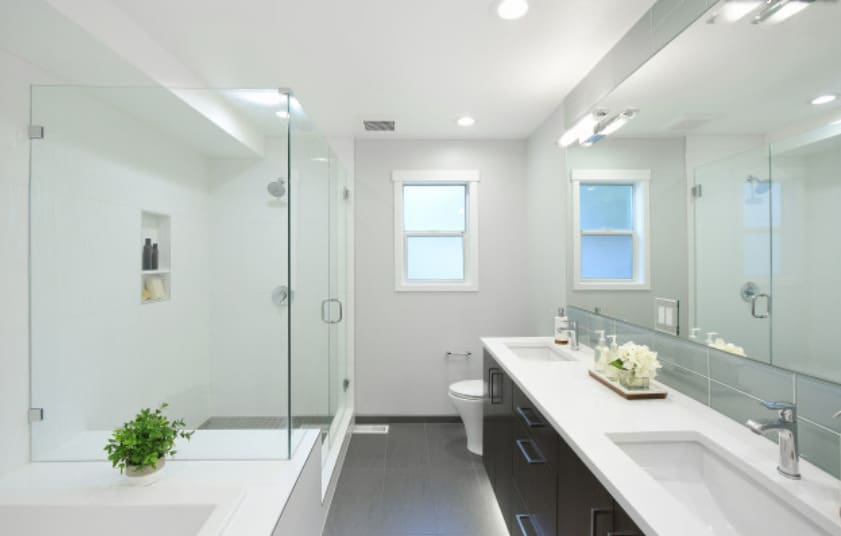 Sockeye Homes
Exhaust Fan

"Problems with air circulation will bring down even the loveliest of bathrooms," del Popolo says. "Ensure that you specify an exhaust fan within the design to remove excess moisture and odors, and help prohibit the formation of mold in your bathroom. If you're concerned about noise, check the labeling and choose an exhaust fan with a lower decibel rating."


Pollen Architecture & Design

Underfloor Heating is a High-Value Bathroom Upgrade

"Stepping onto a warm bathroom floor is a joy on those cold winter mornings, and it's something I'd particularly recommend if you're designing an en suite," says Anoushka Allum, interior designer and principal at Anoushka Allum Design. "Be aware that you'll need to specify it right at the start of the build or remodeling process."

HomeMasons, Inc

Custom Cabinetry

"Custom cabinetry is probably my favorite upgrade as it adds so much to a bathroom," Allum says.

"Often clients will start off thinking they will buy something off the shelf. However, you can never achieve the perfect fit, look, and functionality this way. I always encourage clients to spend a little more on custom cabinetry so they can achieve an outcome that is completely tailored to their bathroom and their individual needs. And again, it needs to be decided upon in the planning stage of your build or renovation to allow for space planning," she says.

INS Contractors

Drawer Storage

"Upgrading your vanity from a style with doors to one with drawers is worth the extra outlay as it gives you far more functional storage," says Ashleigh Teune, interior designer at Smarter Bathrooms+. "Drawers are also easier to clean as you don't have to reach awkwardly into the back of cupboards."

Raychel Wade Design

Shower Niche

"Dispense with the shower shelf and opt for a niche instead," Teune says. "It provides a neat, practical spot to store shampoos and soap, and it won't encroach on your standing space in the shower. Plus, a niche creates a far more sophisticated and streamlined look."

Houzz Article by Georgia Madden

Premier Home Remodeling in the Greater Phoenix Area

For high-end home design, build, and remodeling in the greater Phoenix area that reflects your vision, Homework Remodels will help you love your home again. Start your project by calling us at (602) 478-5102 or emailing [email protected] to discuss your remodeling project. We offer no-obligation in-home consultation. Our NARI-certified award-winning designers and craftsmen are eager to work with you to make your vision for your home a reality!   See our portfolio here.

Find more informative blogs on our website here.